"Your people will rebuild the ancient ruins and will raise up the age-old foundations; 
you will be called Repairer of Broken Walls, Restorer of Streets with Dwellings." 
Isaiah 58:12 
At our Christ-centered community on Mission and Sunday services, you can expect:

 
Thought-provoking, engaging and transformative messages based on the Holy Bible;

 

Sermons in Tamil and translation into English;

 

2 hours service, from 11.30am, held in the Drop-In Centre;

 

High-energy, God – centered Praise & Worship

 

Fun enriching teaching for your children in a safe environment.

 
Come visit our services held every Sunday: 

 
Tamil CHR Drop-In Centre (Level 1), 11.30am 
(Call us at 63146122 to find out more! Hope to see you soon!)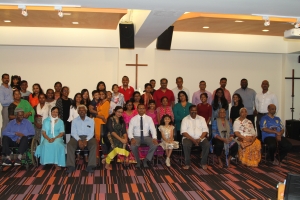 Intercessory Ministry 
Be the voice of righteousness in the land, to guard the moral gates of the nation against external corrupting influences which destroy societies and derail God's purposes for the nation. 

We want to thank God for giving us a place to come together to pray. We want to encourage everyone to participate in the prayer ministry of the church. We have intercessory prayer at 10.00am and preparatory prayer at 11.15am

, 

every Sunday.

 

Be part of the Quarterly Overnight Prayer on Fridays from 10.00pm to 5.00am. Come and join us in our next Congregational Overnight Night Prayer on 09 November 2018, 10.30pm – 5.00am.

 

Let us continue to be a house of prayer for all Nations (Mark 11:17, Matthew 21:13, Isaiah 56:7).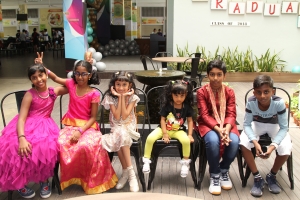 Celebration City 
Your family will enjoy:  
A place just for children. Each weekend is Celebration City, for children up to Primary 6.

A warm, nurturing and well-supervised programme, Celebration City, for children up to Primary 6 on 1st, 3rd and 4thSunday of every month at 10.30am).
Learn the truth about who God is, through age-specific lessons, small groups, and trusted adult leadership.

 

Every 1st, 3rd and 4th Sundays of every month at 10.30am at GYM Room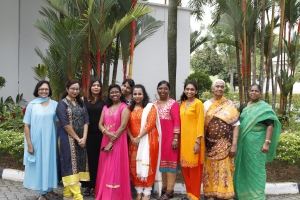 Daughters of the King 
Are you looking forward to gathering with women to explore and dive deeper into your relationship with God?

 

Come join us as we embark on a spiritual journey with the women in the bible!

 

Are you a busy working mum? Let us be refreshed and get busy with God.

 

Let us reflect on God's Word and the Godly inner beauty as we continue our path of spiritual formation as a child of God, woman, wife & mother.

 

Every 2nd Sunday – 2.15pm to 4.00pm at Drop-In Centre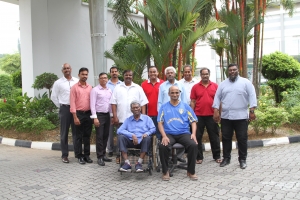 Men's Fellowship
We desire to see families strengthened, men and fathers pursuing God's dreams for them.

 

Be strengthened by God's Word to be watchmen and gatekeepers of the city.

 

Stay connected with God, your family and the community through lively, healthy & engaging activities  

 

Lend your time, skills and resources to the "Happy Happy English" programme. You can be a blessing to the foreign brothers working in the Woodlands community.

 

Every 2nd Sunday – 2.15pm to 4.00pm at Quiet Room

 
Praise & Worship Ministry  
High-energy, God – centered Praise & Worship.

 

Equipping, inspiring and ushering people with the help of the Holy Spirit to worship God.

 

An opportunity to grow and be part of the next generation of worshippers and musicians whilst learning and investing in the lives of others.

 
Torchbearer's Fellowship 
Torchbearer's Fellowship is designed to empower youths to grow in faith, community, and unity.

 

 

Loaded with fast-paced worship and interactive activities, it addresses real issues youths face each day.

 

The purpose and goal is to be Gospel Torchbearers, running the race together with the Church, to fulfill the Mission of God and to grow as a Disciple and Steward for Christ

 

Every 4th Sunday – 2.15pm to 4.00pm at GYM Room

 
Code of conduct   
Worship : That I will pray daily 
Study: That I will do my utmost to read the bible daily 
Witness: That I will attend church at least once every Sunday unless truly prevented, and receive Holy Communion, if confirmed, not less than monthly 
Service: That I will contribute work and money (Tithing) in the service of Light of Christ Church Woodlands
Cell Group Gathering 
The Cell group gathering is where we pursue the Holy Spirit and His healing power in a special time of 

W

elcome, 

W

orship, 

W

ord & 

W

orks. 

 

We focus in growing as disciples of Christ through the "Mathetes Model" for Disciple making

 

It is a place we see God bring life, wholeness and love to those suffering from spiritual, psychological & physical ailments.

 

We gather as joy-filled believers to see God bring complete restoration and healing. 

 

Every 2nd Friday – 7.30pmto 9.30pm at Homes (Woodlands & Jurong West)

 

Every 4th Saturday – 1.00pm to 3pm at GYM Room

 
Citizens of Jerusalem Ministry 
"Even to your old age I am he, and to gray hairs I will carry you. I have made, and I will bear; I will carry and will save." Isaiah 46:4

 

Fun-filled activities to advocate Titus 2 : 1-6 "But as for you, teach what accords with sound doctrine. Older men are to be sober-minded, dignified, self-controlled, sound in faith, in love, and in steadfastness. Older women likewise are to be reverent in behavior, not slanderers or slaves to much wine. They are to teach what is good, and so train the young women to love their husbands and children, to be self-controlled, pure, working at home, kind, and submissive to their own husbands, that the word of God may not be reviled. Similarly, encourage the young men to be self-controlled."  

 

Bi-monthly, once on the 1st Sunday – 2.15pm to 3.15pm at GYM Room

 
Hospitality Ministry 
Do not forget to show hospitality to strangers, for by so doing some people have shown hospitality to angels without knowing it. Hebrews 13: 2

 

Regardless of age, you can volunteer to serve in the welcome team. 

 

Be responsible in ushering people into the family of God

 
Upcoming Events 2019 
01 Jan   Watch Night Service  
10 Mar   Church Picnic 
17 Mar   Intercessory Workshop 
30 Apr    Overnight Prayer 
17-19 May Celebration of Hope